Ingredients: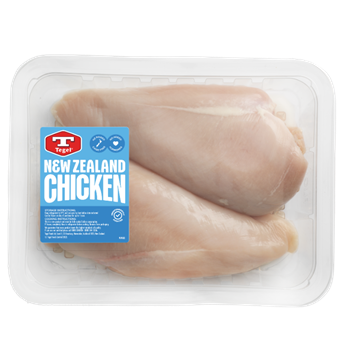 2 1/4 cups chicken stock
2 tablespoons olive oil
400g Tegel Fresh Chicken Skinless Breast, very finely chopped
1 onion, finely chopped
100g button mushrooms, finely chopped
1 clove garlic, crushed
200g risotto rice
1/2 cup white wine
25g butter
1/4 cup finely grated parmesan cheese
2 tablespoons chopped parsley
Coating:
1 egg, beaten
1 cup fine breadcrumbs
Oil for frying
Method:
Place the stock in a saucepan and bring to the boil. Reduce the heat to low and continue simmering.
Heat the olive oil in a separate pan. Add the Tegel Fresh Chicken Skinless Breast and brown over high heat until it is golden brown. Remove chicken from the pan and set aside.
Add the onion, mushrooms and garlic to the pan and cook over low heat for 4 to 5 minutes. Add the rice and turn up the heat to medium. Stir to ensure the rice is evenly coated with the oil. Add the wine and cook, stirring, until the wine has been absorbed.
Add the chicken back to the pan along with a ladle of hot stock.  Reduce the heat to low and stir constantly, adding a ladle full of hot stock at a time as the liquid is absorbed. After 15 to 20 minutes, taste the rice to check if it is cooked.
Once the rice is cooked, remove it from the heat and stir in the butter, parmesan and parsley. Allow the mixture to cool.
Roll the mixture into walnut-sized balls and dip each ball into egg then breadcrumbs. Place 1 cm oil in the bottom of a frying pan and fry the risotto balls over medium heat until golden brown. Alternatively, fry in a deep fryer. Drain on paper towels then serve immediately.
Rate this recipe
Share this recipe