Ingredients: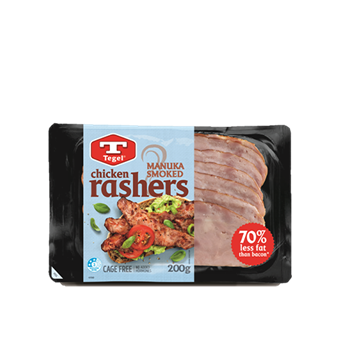 130g bag baby spinach
8 eggs
4 bagels, cut in half and toasted
1/2 cup hollandaise sauce
Method:
Place the spinach in a bowl. Cover with boiling water and leave for one minute. Drain and set aside.
Poach the eggs for 3 to 4 minutes or until done to your liking. In the mean time, grill  or pan fry the Tegel Manuka Smoked Chicken Rashers until it is golden brown.
Place 2 toasted bagel halves on each serving plate. Top each half with some of the wilted spinach, 2 chicken rashers and 2 poached eggs. Drizzle with Hollandaise sauce. Serve immediately.
Rate this recipe
Share this recipe
You might also like

Related Recipes: