Ingredients: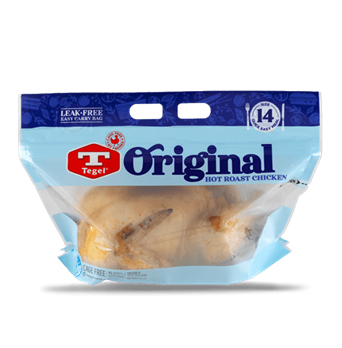 1 tablespoon olive oil
1 onion, finely chopped
300g jar mild Mexican salsa
1/2 cup water
1 Tegel Hot Cooked Chicken, skin discarded
200g packet corn chips
1 1/2 cups grated cheese
1 avocado, diced
2 tomatoes, chopped
Sour cream to serve
Method:
Preheat the oven to 200°C.
Heat the oil in a frying pan. Add the onion and cook over medium heat for 2 to 3 minutes or until it is golden. Add the salsa, water and chicken and simmer for a further 3 to 4 minutes or until the chicken is heated through.
Place the corn chips in an oven proof dish. Top with the chicken mixture then the grated cheese. Bake in the oven for 10 minutes or until the cheese is bubbling and slightly browned.
Serve immediately topped with the avocado, tomato and sour cream.
Tips for Quick Roast Chicken Nachos:
Rate this recipe
Share this recipe