Ingredients: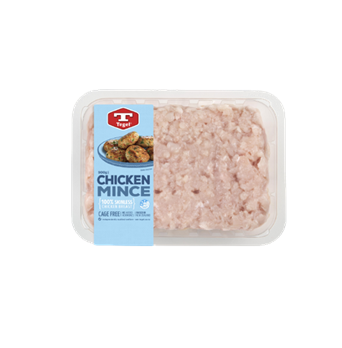 2 tablespoons olive oil
1 onion, finely chopped
2 cloves garlic, crushed
1 red pepper, deseeded and finely chopped
1/2 cup finely chopped spinach
2 tablespoons each: tomato paste, toasted pinenuts, chopped parsley
1/4 cup water
1/2 teaspoon each: smoked paprika, salt, ground cumin
4 pita pockets, cut in half
Shredded lettuce
2 medium tomatoes, chopped
1/2 Lebanese cucumber, chopped
Greek yoghurt to drizzle
Method:
Heat olive oil in a frying pan. Add Tegel Fresh Chicken Mince, onion, garlic and red pepper and brown over medium heat.
Add spinach, tomato paste, water, pinenuts, parsley, smoked paprika, salt and ground cumin. Simmer for 5 minutes.
Place spoonfuls of the chicken mixture into each pita pocket. Top with shredded lettuce, tomato and cucumber. Drizzle with a little yoghurt. Serve immediately.
Rate this recipe
Share this recipe