Ingredients: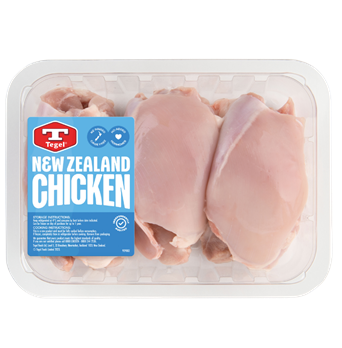 500g Tegel Boneless Skinless Chicken Thighs

5 – 6 cups chicken stock

2 tablespoons butter

1 leek, trimmed and sliced

2 cloves garlic, crushed

1 ½ cups Arborio rice

2 tablespoons flour

1 lemon, zest & juice

½ cup grated parmesan

2 cups baby spinach, roughly chopped

Extra grated parmesan, lemon zest & cracked black pepper to serve
Method:
Place stock in a pot over medium heat and bring to a steady simmer.

Heat 1 tablespoon of butter in a large fry pan over medium heat. Add the leek and sauté until soft, about 5 minutes. Add the garlic and continue stirring for a couple minutes until fragrant. Add the rice and toss through the leek and garlic, until the grains are glistening, about 2 minutes.

Slowly start adding the stock a ladle or ½ cup at a time, stirring constantly until the liquid is absorbed. Continue this process until all the stock is used and the rice is creamy and al dente. Add a little more stock or water if needed.

 

While you are cooking your risotto, toss the

Tegel Fresh Chicken Boneless Skinless Thighs

in flour seasoned with a little salt and pepper. Add a decent glug of olive oil to a large fry pan over medium heat and cook the chicken thighs for about 5 minutes each side, until deeply golden brown and cooked through. Leave to rest before slicing across the grain.

When your risotto is ready, stir through the lemon zest & juice, parmesan, chopped baby spinach and remaining 1 tablespoon of butter.

Serve the sliced chicken thighs on top of the risotto with extra parmesan, lemon zest, and salt & pepper. Serve immediately.
Rate this recipe
Share this recipe