Ingredients: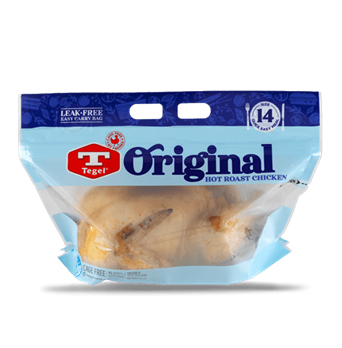 SHOP WITH MENUAID

2 cups couscous.
1 teaspoon dried oregano.
1 teaspoon ground cumin.
1 teaspoon smoked paprika.
2 cups hot chicken stock.
1/3 cup chopped dried apricots.
1/2 cup black olives.
100g feta, crumbled.
1/3 cup fresh herbs (mint leaves or coriander).
1/4 cup slivered almonds, toasted.
2 cups salad leaves. 
1/4 cup olive oil.
2 tablespoons lemon juice.
Method:
Place the couscous in a large bowl with the oregano, cumin and paprika. Pour over the hot chicken stock and allow to stand for 2 minutes or until all of the liquid has been absorbed. Fluff with a fork.
Remove the flesh from the Tegel Hot Cooked Chicken, discard the skin and bones and cut into pieces.
Add the chicken, apricots, olives, feta, herbs and almonds to the couscous. Carefully mix through.
Arrange salad leaves on a platter, pile with couscous mixture and drizzle with combined olive oil and lemon juice.
Rate this recipe
Share this recipe