Ingredients: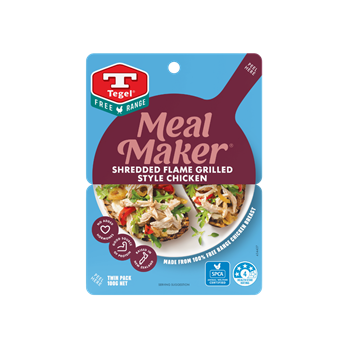 200g macaroni pasta

2 tablespoons butter

½ brown onion, finely diced

2 tablespoons flour

2 teaspoons smoked paprika

1 ½ cups milk

1 ½ cups grated cheese (we used tasty)

¼ cup smokey BBQ sauce
Method:
Bring a large pot of salted water to the boil. Cook the pasta as per packet instructions until al dente. Drain & set aside.

Melt the butter in a large fry pan over medium heat. Cook the diced onion until soft, about 4 minutes. Add the flour and paprika, and continue cooking for about 4 minutes, whisking regularly.

Slowly add the milk, whisking well after each addition until thick and creamy. Remove from the heat and stir through 1 cup of cheese.

Mix the pasta into the cheese sauce.

Transfer the pasta to an oven proof dish and add the flame grilled chicken. Sprinkle over the remaining cheese and drizzle over the BBQ sauce. Bake in the oven for 15 minutes, then turn the oven to grill for a few minutes until golden & bubbling.
Rate this recipe
Share this recipe
You might also like

Related Recipes:

Related Products: