Ingredients: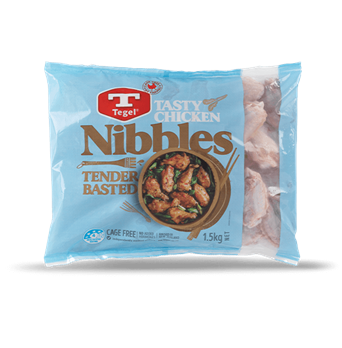 Marinade:
1/2 cup sweet chilli sauce
1 tsp minced garlic
2 tsp fish sauce
1 tablespoon oil
Juice of 1 lime or lemon
Handful fresh coriander leaves, chopped
Method:
Mix Tegel Frozen Chicken Nibbles 1.5kg and marinade ingredients in a bowl. Marinate for 1-2 hours or overnight in the fridge.
Preheat the barbecue. Place nibbles on a hot plate, brush with marinade. BBQ over a medium heat for 10-15 minutes until fully cooked.
Tips for Thai Style Chicken Nibbles:
Rate this recipe
Share this recipe