Ingredients: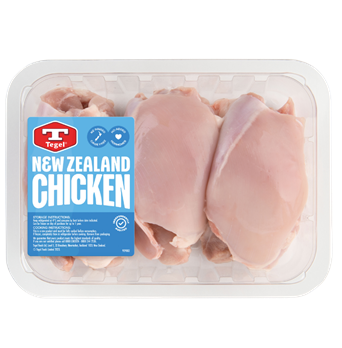 2 teaspoons minced garlic
2 teaspoons minced ginger
2 tablespoons soy sauce
2 tablespoons sherry
1 tablespoons honey
Method:
Place all ingredients into a bowl or tray. Add the Tegel Fresh Chicken Skinless Thighs and cover. Refrigerate for 1-2 hours or overnight.
Preheat the Barbecue. Cook chicken on a barbecue plate over a medium heat for 12- 15 minutes, turning occasionally until chicken is cooked.
Tips for Easy Chicken Marinade:
Rate this recipe
Share this recipe