Ingredients: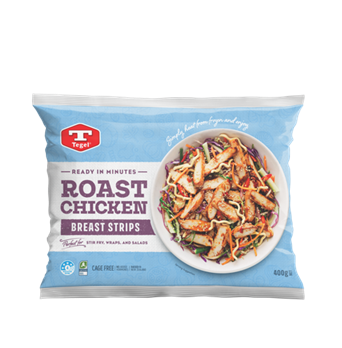 SHOP WITH MENUAID

1 pack taco spice mix
8 – 12 mini flour tortillas
1 mango, finely diced
1/2 red capsicum, finely diced
2 spring onions, finely diced
1 lime, juiced
½ teaspoon salt
¼ green cabbage, shredded
Chipotle mayo & sliced red chilli to serve
Method:
Toss the Roast Chicken Breast Strips with the taco spice mix and cook in the oven or in the fry pan as per packet instructions.
Heat the tortillas in the microwave, or char on the grill.
Place the mango, capsicum, spring onion, lime juice and salt in a bowl and toss to combine.
Build your tacos by layering green cabbage, chicken & salsa. Serve with a drizzle of chipotle and mayo and slices of red chillli.
Tips for Easy Chicken Tacos with Quick Salsa:
Rate this recipe
Share this recipe