Ingredients: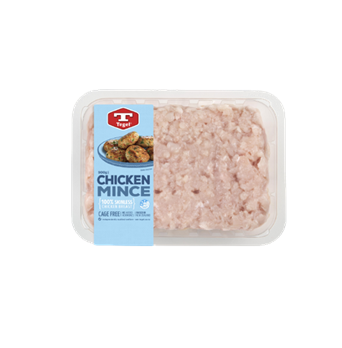 SHOP WITH MENUAID

1/2 cup fresh wholegrain breadcrumbs
1 egg
1/4 cup chopped coriander
1 large red chilli, chopped
1 clove garlic, crushed
1 teaspoon finely grated lemon zest
2 teaspoons paprika
2 teaspoons ground cumin
1 small brown onion, sliced
1 red capsicum sliced
2 tins chopped tomatoes
Green olives, sliced almonds, pomegranate seeds to garnish (optional)
Plain yoghurt & steamed couscous to serve
Method:
Place the chicken mince, breadcrumbs, egg, coriander, chilli, garlic, lemon zest, 1 teaspoon paprika, and 1 teaspoon cumin in a large bowl. Season generously with salt & pepper and mix well. Using wet hands, form the mixture into small meatballs.
Heat a dash of oil in a large nonstick frying pan over medium heat. Add the meatballs and cook for 4 –5 minutes, turning frequently until they are browned. Transfer to a plate.
In the same pan, sauté the onion & capsicum on a medium-high heat until cooked through and golden. Add the remaining paprika & cumin, season with salt & pepper and continue to cook for a further minute. Add the tinned tomatoes, reduce the heat to low and add the meatballs back to the sauce. Simmer for 15 – 20 minutes until the meatballs are cooked through and the sauce has thickened.
Sprinkle with green olives, almonds & pomegranate seeds and serve with a side of couscous and yoghurt.
Tips for Moroccan Chicken Meatballs:
Rate this recipe
Share this recipe