Ingredients: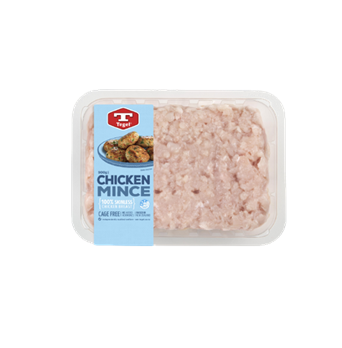 Sauce:
1 clove garlic, crushed
1/2 teaspoon dried oregano
400g can crushed tomatoes
1 tablespoon tomato paste

Meatballs:
1 small onion,finely diced
1/4 cup fresh wholegrain breadcrumbs
2 tablespoons fresh basil, chopped (extra to serve)
1/4 cup parmesan cheese, finely grated (extra to serve)
1 egg, whisked
Method:
Sauce:
1. Heat a drizzle of oil in a small saucepan, over a medium heat. Add garlic and cook until soft and fragrant, about 1-2 minutes. Add oregano, crushed tomatoes and tomato paste and bring to a simmer for 15 minutes, or until sauce has thickened. Set aside and keep warm.
Meatballs:
1. In a large bowl, combine the Tegel Fresh Chicken Mince, onion, breadcrumbs, basil, parmesan and egg in a bowl. Season generously with salt & pepper. Using wet hands, roll into 16-18 meatballs (about the size of a gold ball).
2. Heat a drizzle of oil in a large nonstick frying pan over medium heat. Add the meatballs and fry until cooked through and golden brown, turning frequently. Alternatively, grill under a preheated grill for 12 to 15 minutes. Add meatballs to the pasta sauce and toss to coat.
3. Serve meatballs over cooked spaghetti. Garnish with parmesan and basil leaves.
Rate this recipe
Share this recipe