Ingredients: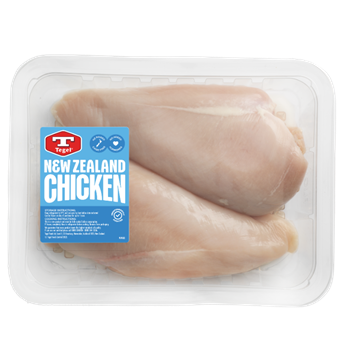 2 capsicums, cut into chunks (we used red & yellow)

1 red onion, cut into wedges

Sliced spring onions & red chilli to garnish

Skewers
For the marinade:
2 tablespoons Thai red curry paste

2 cloves garlic, crushed

2 tablespoons light soy sauce

2 teaspoons brown sugar

1 lemongrass stalk, very finely chopped
For the dipping sauce:
2 tablespoons fish sauce

2 tablespoons Thai sweet chilli sauce

¼ cup lime juice

1 tablespoon chopped coriander
Method:
Place all the marinade ingredients into a bowl and mix together. Add the sliced chicken thighs and toss to coat. Cover and refrigerate for at least 1 hour.

Thread the chicken, capsicum chunks and red onion wedges evenly onto skewers.

Preheat the BBQ to medium-high heat. Grill the skewers for about 10 minutes, until the chicken is cooked through and lightly charred.

T

o make the dipping sauce, whisk all the ingredients together. Serve with the skewers and garnish with sliced spring onion & red chilli.
Rate this recipe
Share this recipe