Ingredients: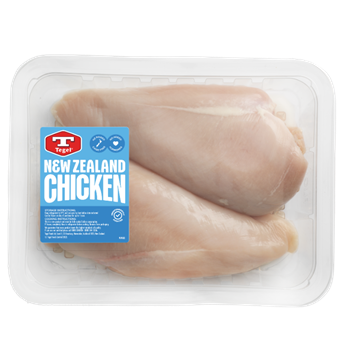 2 tablespoons olive oil

1 eggplant, cut into 1cm thick slices lengthwise

4 x 150g Tegel Fresh Chicken Skinless Breast

2 tablespoons balsamic glaze

400g cherry tomatoes

8 cloves garlic

250g fresh mozzarella

Basil leaves to garnish
Method:
Preheat the oven to 200°C.

Heat the olive oil in a frying pan. Add the eggplant slices and cook over medium heat for 3 to 4 minutes on each side, or until they are golden brown. Transfer to the bottom of an oven-proof dish.

Place the chicken breasts on top of the eggplant and brush all over with the balsamic glaze.

Scatter the cherry tomatoes and garlic cloves around the chicken and drizzle with olive oil and season with salt and pepper.

Bake in the oven for 20 to 25 minutes, or until the chicken breasts are cooked through and the cherry tomatoes are blistered. Garnish with the basil leaves and torn fresh mozzarella before serving.
Tips for Balsamic Chicken with Eggplant, Tomato & Mozzarella:
Rate this recipe
Share this recipe