Ingredients: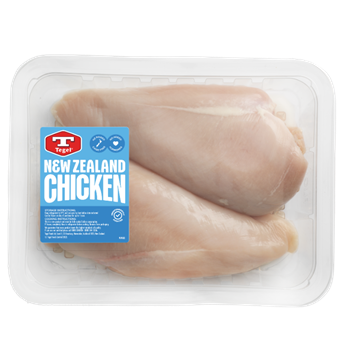 100g camembert, sliced
4 tablespoons Plum sauce
8 sheets filo pastry
50g butter
2 tablespoons sesame & poppy seeds
Mixed green salad to serve
Method:
Preheat the oven to 180°C.
Heat a dash of oil in a frying pan and brown Tegel Fresh Chicken Skinless Breast for 2 minutes on each side. Set asisde.
Layer two sheets of filo together with melted butter. Top with one chicken breast, quarter the camembert and quarter the plum sauce. Wrap up, folding in the sides to form a parcel.Place on a lined baking tray, brush with melted butter and sprinkle with sesame and poppy seeds.
Bake for 25 minutes until golden. Serve with a mixed green salad.
Tips for Chicken, Camembert & Plum Parcels :
Rate this recipe
Share this recipe