Ingredients: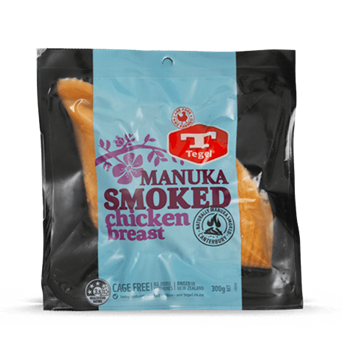 2 large pre-made pizza bases
1 jar whole cranberry sauce
½ cup grated mozzarella cheese
150g brie, sliced in small wedges
½ red onion, sliced in rounds
1 tablespoon chopped parsley
Green salad to serve
Method:
Preheat oven to 220°C.
Spread pre-made pizza bases with cranberry sauce and sprinkle over the mozzarella cheese. Top with slices of brie, Tegel Manuka Smoked Chicken Breast and red onion.
Bake for 10-15 minutes until the cheese has started to melt and the bases are golden.
Sprinkle over the parsley before slicing and serve with a green salad.
Rate this recipe
Share this recipe