Ingredients: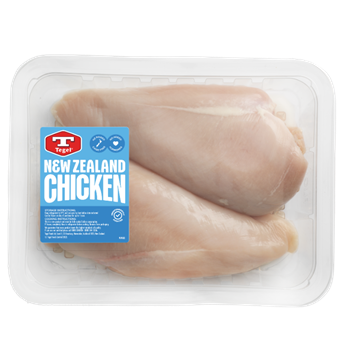 300g dried spaghetti
½ cup good quality olive oil 
¼ - ½ cup lemon juice, depending on your taste 
½ cup chopped Italian parsley 
1 cup grated parmesan cheese
Method:
Bring a large pot of lightly salted water to the boil. (As a guide, 100g pasta requires 1L of water). Add the dried pasta to the boiling water and cook until firm to the bite about 10-12 minutes.
Heat a dash of olive oil in a pan to a moderately to high heat. Add the Tegel Fresh Chicken Skinless Breast and cook until golden on one side, turn and cook through. Remove the chicken from the pan and keep warm.
In a bowl whisk together the olive oil and lemon juice until well mixed. Add the chopped parsley and grated parmesan, season with salt and pepper, and whisk until creamy.
Drain the pasta. Add the cooked chicken and sauce to the pasta and toss well so that the pasta is well coated. Serve immediately.
Tips for Chicken, Lemon, Parmesan and Parsley Spaghetti:
Rate this recipe
Share this recipe