Ingredients: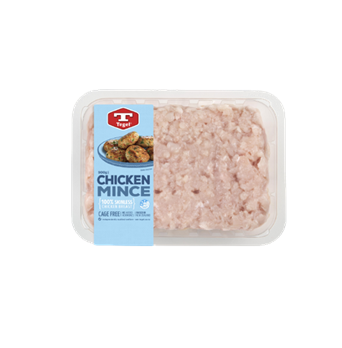 1 onion, finely chopped
1 clove garlic, crushed
1 cup fresh breadcrumbs
1/4 cup finely grated parmesan cheese
1 egg
1/4 cup chopped parsley
1/2 tsp salt
Freshly ground black pepper
8 rashers streaky bacon
Method:
Preheat the oven to 180°C.
Place the Tegel Fresh Chicken Mince, onion, garlic, breadcrumbs, parmesan, egg, parsley, salt and pepper in a large bowl. Mix well.
Form the mixture into a long loaf shape and place the loaf into an oven dish lined with baking paper. Top with the rashers of streaky bacon.
Bake in the oven for 1 hour or until the loaf is golden brown and cooked through.
Serve hot or allow to cool before serving.
Hint: This is great picnic food, served with crusty bread rolls, chutney and salad.
Tips for Chicken Loaf wrapped in Bacon:
Rate this recipe
Share this recipe