Ingredients: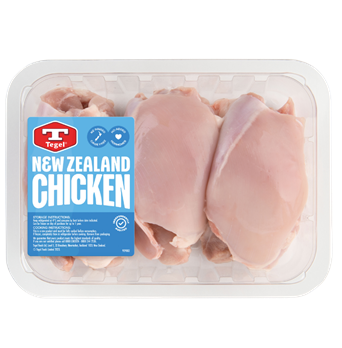 Noodles
500g chicken thigh, thinly chopped
500g fresh egg noodles
1 bunch of spring onion, roughly chopped 
Handful of coriander, roughly chopped
Black or white sesame seeds
1 bag green beans (broccolini or bok choy)
1 carrot, grated
1 tablespoon oil
Chili Peanut sauce
½ cup crunchy peanut butter
2 tablespoons chili oil with flakes
1 ½ tablespoons soy sauce
1 ½ tablespoons rice wine vinegar
1 tablespoon sesame oil
2 tablespoons natural honey
2 garlic cloves, crushed
1 cup hot water
Method:
Bring water to a boil in a large pan. Add green beans (or any green vegetable) into the boiling water. Let cook for a while until the veggies become bright and vibrant.  Remove from water, set aside.
In a pan on medium heat, add oil and cook chicken. Set aside.
In a medium sized bowl, mix peanut butter, chilli oil, soy sauce, rice wine vinegar, sesame oil, honey and garlic. Slowly add water and mix until you obtain a crunchy sauce consistency.
Cook noodles in boiling water, remove once cooked.
Mix and toss the peanut dressing sauce with noodles.
Plate noodles with chicken, spring onion, carrot, coriander, green beans and sprinkle with sesame seed.
Rate this recipe
Share this recipe