Ingredients: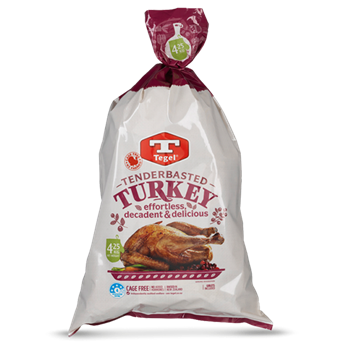 2 cups chicken stock
25g butter
2 tablespoons olive oil
1 onion, diced
2 cloves garlic, finely chopped
2 cups Israeli couscous
¼ cup pistachio nuts, toasted and chopped
1/3 cup almonds, toasted and chopped
¼ cup chopped parsley
¼ cup currants
½ teaspoon ground cinnamon
Salt and freshly ground black pepper
50g butter, melted
2 tablespoons olive oil
4 tablespoons pomegranate molasses
2 cloves garlic, finely chopped
1 teaspoon ground paprika
1 teaspoon Dijon mustard
2 teaspoons honey
Seeds from 1 pomegranate
Mint and parsley leaves
Grilled orange slices or mandarins to garnish (optional)

Stuffing quantity is enough for up to a 6kg turkey.  Any excess stuffing can be served alongside.
Method:
Preheat the oven to 160°C.
Pour the chicken stock into a saucepan and bring to a simmer.
At the same time, melt the butter with the oil in a large frying pan, gently cook the onion and garlic for about 10 minutes until the onion is tender.  Add the couscous to the pan and stir to coat the grains.  Cook for a few minutes longer before adding the hot stock. Cover and simmer for 8 minutes until the couscous is just tender to the bite but not soft.
Mix in the pistachio nuts, almonds, parsley, currants and cinnamon. Season with salt and pepper.
Remove the neck and giblets from the turkey and pat the bird dry with paper towels. Loosely stuff the turkey cavity with stuffing and tie the legs together.
Sit breast side up in a roasting dish, rub the skin with butter and season with salt.  Cook according to packet directions – size determined, until juices run clear when a skewer is inserted into a thigh.
While the turkey is cooking combine the olive oil, pomegranate molasses, garlic, paprika, mustard and honey together in a small bowl. Brush this over the turkey regularly during the last 30 minutes or so of cooking, taking care that it doesn't burn but gives a rich glossy glaze.
Heat any excess stuffing to serve alongside the turkey.
To serve, sprinkle the turkey with pomegranate seeds, garnish with herbs and grilled oranges.
Tips for Pomegranate Glazed Turkey:
Rate this recipe
Share this recipe