Ingredients: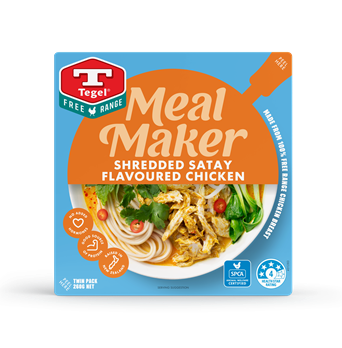 3 cups finely sliced green cabbage

400g fresh yellow egg noodles

1 bunch bok choy or choy sum, diced

1 cup mung beans

2 cloves garlic, crushed

¼ cup soy sauce

¼ cup oyster sauce

¼ cup sweet chilli sauce

4 soft boiled eggs

Sliced red chilli & fried shallots to serve
Method:
Add a splash of oil to a wok over medium high heat. Add the cabbage and cook until beginning to soften. Add the chicken and the noodles and continue to stir fry until the noodles are cooked through. Next, add the mung beans and the sliced bok choy or choy sum and toss until everything is well combined.

 

Mix the garlic, soy sauce, oyster sauce and sweet chilli together in a small bowl.

Pour the sauce over the noodles, turn the heat up to high and toss until coated.

Divide the noodles between 4 serving bowls. Serve each with a boiled egg, a sprinkle of fried shallots and a scattering of sliced red chilli.
Rate this recipe
Share this recipe
You might also like

Related Products: