Ingredients: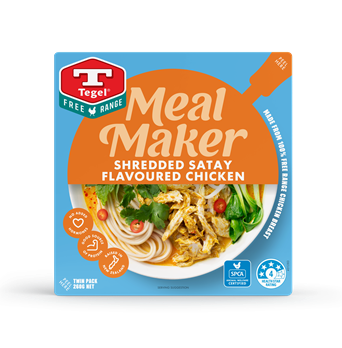 1 tablespoon olive oil

1 onion, diced

2 cloves garlic, crushed

1 tablespoon peanut butter

2 tablespoons soy sauce

2 cups green vegetables (like beans, broccoli




or bok choy)

1/2 cup coriander leaves, plus some for garnish

3 cups cooked rice
Method:
In a large pot warm the oil. Add the onion and garlic cooking for 2 or 3 minutes to soften.
Add the peanut butter, soy sauce and 2 Tbsp water to the pot with the onion and garlic, and combine.
Add the vegetables, cooking until they are just cooked.
Stir through the chicken and most of the coriander.
Serve hot on rice with and few extra coriander leaves on top.
Rate this recipe
Share this recipe
You might also like

Related Recipes:

Related Products: