Ingredients: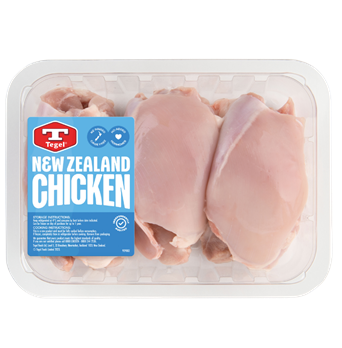 SHOP WITH MENUAID

¼ cup flour
4 shallots, peeled & cut in ¼'s
3 cloves garlic, finely diced
2 carrots, chopped
200g Swiss brown mushrooms or baby portobellos
2 tablespoons tomato paste
1 tablespoon white wine vinegar
1 tin crushed tomatoes
2 cups stock or water
Small handful fresh thyme stems
Herby mashed potato to serve
Method:
Season the chicken thighs generously with salt & pepper and dust lightly with flour. Sear them in a hot pan until browned all over and set aside on a plate.

Add the carrots, shallots, mushrooms & garlic to the pan and sauté until starting to caramelise. Add the tomato paste and cook for an extra 5 min. Add the white wine vinegar to deglaze the pan before adding the tomatoes and stock. Bring to a simmer and cook until slightly thickened.

Carefully pour the tomato mixture into your slow cooker. Place the chicken thighs on top, nestling them into the sauce and pouring oven any juices from the resting plate. Top with a few thyme stems.

Turn the slow cooker on for 3 hours on high or 6 hours on low.

Before serving, if you prefer a thicker sauce, remove the chicken thighs and pour the sauce into a saucepan and simmer until you reach your desired consistency.

Serve with a sprinkle of fresh thyme leaves and a side of herby mash.
 Top tip: If you don't have a slow cooker, cook your stew in the oven in a covered ovenproof dish or Dutch oven at 150°C for 3 hours.
Rate this recipe
Share this recipe