Ingredients: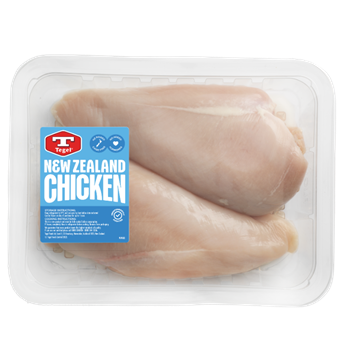 2 cups sushi rice
1 tablespoon rice wine vinegar
1 tablespoon sugar
400g Tegel Fresh Chicken Skinless Breast, sliced thinly
1 teaspoon grated fresh ginger
3 tablespoons mirin
3 tablespoons Reduced Salt Japanese soy sauce
6 sheets nori seaweed
1 red pepper, deseeded and thinly sliced
1 avocado, thinly sliced

To serve:
Japanese Soy Sauce
Wasabi paste
Pickled ginger
Method:
Cook the sushi rice following the directions on the packet. Drain and place in a bowl. Stir in the rice wine vinegar and sugar and set aside to cool.
Heat a dash of oil in a non-stick frying pan. Add the Tegel Fresh Chicken Skinless Breast and stir fry over high heat for 3 to 4 minutes until  golden brown. Add the ginger, mirin and soy sauce and stir fry over medium heat until the sauce is a syrupy consistency and the chicken is cooked through. Remove from the heat and cool.
Place one sheet of nori, shiny side down, on a bamboo sushi mat. Cover two thirds of the nori with rice and gently press down. Place the chicken, red pepper and avocado in a strip along the rice. Roll up, using the bamboo mat to roll it tightly. Cut into slices to serve. Serve with soy sauce, wasabi and pickled ginger.
Rate this recipe
Share this recipe