Ingredients: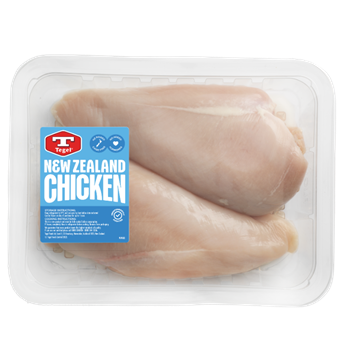 Broth:
1½ litres good-quality chicken stock
2 tablespoons rice wine
3 lemongrass stalks, bruised
3 cloves garlic, crushed
3cm piece ginger, sliced
2 spring onions, thinly sliced on the diagonal
Dipping sauce:
1–2 red chilli, deseeded and finely chopped (according to taste)
1 clove garlic, crushed
1 tablespoon sugar
¼ cup lemon or lime juice
1 tablespoon rice vinegar
2 tablespoons fish sauce
Marinade for chicken:
1 tablespoon oyster sauce
1 tablespoon soy sauce
1 tablespoon rice vinegar
½ teaspoon sesame oil
1 clove garlic, crushed
600g Tegel Fresh Chicken Skinless Breast, thinly sliced
Steamboat options:
12 raw prawns, shelled
150g silken tofu, cut into cubes
Asian greens
Sliced Chinese cabbage
Asparagus
Bean sprouts
Sliced celery
Sliced mushrooms
Fresh coriander
Thai basil
Vietnamese mint
300g fresh egg noodles
Method:
To prepare the broth, put all the ingredients into a saucepan and bring to the boil. Simmer for 20 minutes.
To prepare the dipping sauce, put all the ingredients into a bowl and stir until the sugar has dissolved. Set aside until required.
To prepare the chicken, place the oyster sauce, soy sauce, rice vinegar, sesame oil and garlic into a bowl. Add sliced Tegel Fresh Chicken Skinless Breast and mix well, making sure the chicken is well coated.
To prepare the steamboat options, arrange the prepared chicken, prawns, tofu, vegetables, herbs and noodles onto platters.
To serve, place the steamboat, electric wok or gas burner and saucepan in the centre of the table. Add the broth and bring to the boil, then reduce the heat so the stock is simmering.
Place the platters of steamboat options and a bowl of dipping sauce on the table and tuck in. Let your guests poach their selections in the steamboat and dip them in the dipping sauce.
When they have finished, add the noodles to the broth and simmer until the noodles are cooked. Ladle the broth into serving bowls and eat straight away.
Rate this recipe
Share this recipe