Ingredients: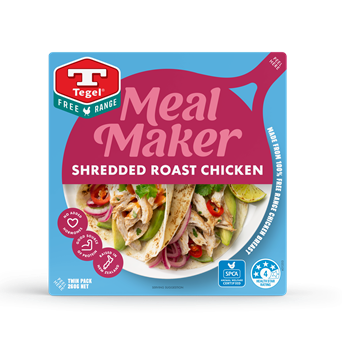 ½ a brown onion, finely diced

3 garlic cloves, crushed

1

tablespoon grated ginger

1 teaspoon ground turmeric

1 teaspoon ground coriander

1 tablespoon apple cider vinegar

1.5 litres chicken stock

1 bunch broccolini (about 8 stems)

320g soba noodles or egg noodles

Sliced fresh red chili, coriander & spring onion to garnish
Method:
Add a splash of oil to a large heavy bottomed pot over medium-low heat. Add the onion and sauté until soft and translucent – about 5 minutes. Add the garlic, ginger, turmeric and coriander and continue to cook until fragrant and caramelised. Add in the vinegar and quickly stir to deglaze the bottom of the pot.

Add the stock and bring to a simmer for 5 minutes. Add the chicken and broccolini and continue to simmer until the chicken is warmed through and the broccolini is tender.

While the soup is simmering, cook the noodles as per packet instructions, then drain and divide between 4 soup bowls. Ladle over the soup and garnish with chilli, fresh herbs and spring onion.
Rate this recipe
Share this recipe