Ingredients: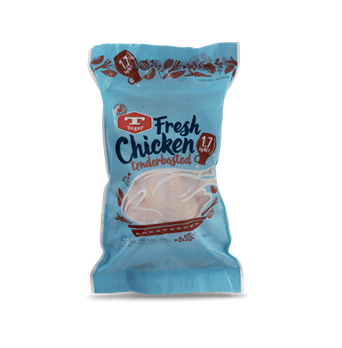 1 large bunch of thyme

3 brown onions

1 red capsicum

4 cloves garlic, thinly sliced

2 tablespoons tomato paste

½ cup red wine

½ cup chicken stock

1 tin crushed tomatoes

½ cup kalamata olives
Method:
Preheat the oven to 220°C.

Pat the chicken dry and season generously all over with salt & pepper, including inside the cavity. Place half an onion and most of the thyme inside the cavity and truss the legs.

Heat a large glug of olive oil in a large frying pan over medium-high heat. Add the sliced onion and capsicum and fry until tender and beginning to colour. Add the garlic and remaining thyme leaves and fry until fragrant. Add the tomato paste and continue cooking until dark red. Add the wine to deglaze the pan and scrape up any browned bits at the bottom. Continue cooking until reduced by half, then stir in the tinned tomatoes, olives and stock and simmer uncovered for about 5 minutes.

If you're using an oven-proof pan, place the chicken directly on top of the tomato sauce. Alternatively, transfer the tomato sauce mixture to a baking dish before placing the chicken on top. Drizzle the top of the chicken with some olive oil and nestle the vine tomatoes around the outside. Place in the oven and immediately turn the temperature down to 200°C and roast for 1 hour 20 minutes. Baste the chicken with the juices from the tomato sauce a couple times during the roasting process.

Rest for 10 minutes before carving the chicken. Serve with the sauce and a side of seasonal greens.
Rate this recipe
Share this recipe