Ingredients: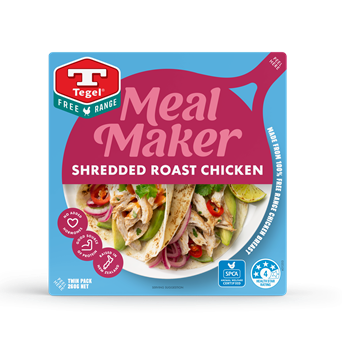 SHOP WITH MENUAID

260g Tegel Roasted Shredded Chicken
3 tablespoons chipotle sauce + extra for serving
1 clove garlic, crushed
8 soft shell tacos
1 avocado, diced
½ red onion, finely diced
Large handful of coriander
1 green chilli, finely diced
1 lime, cut in wedges
Method:
Add the chicken, chipotle sauce and garlic to a large frypan over medium heat. Cook until the chicken is warmed through and the garlic is fragrant. Season with a pinch of salt.
Heat the tacos in a griddle pan or directly over a gas burner until slightly charred and warmed through.
Arrange the tacos on a large serving platter and fill with the chipotle chicken, diced avocado and diced red onion. Finish with a sprinkle of coriander & green chilli, a squeeze of lime and a drizzle of chipotle sauce.
Rate this recipe
Share this recipe