Ingredients: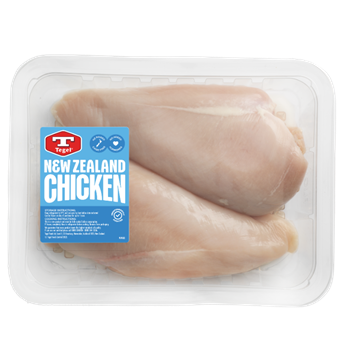 500g Tegel Boneless Chicken Thighs or Breast, cut into bite size pieces

1 egg

3 tablespoons light soy sauce

1 large lemon, zest & juice

1 tablespoons rice wine vinegar

2 cloves garlic, crushed

1 teaspoon grated ginger

¼ cup honey

½ cup corn flour + 1 tablespoon corn flour

¼ cup water

3 cups vegetable oil for frying

Sesame seeds, lemon slices and sliced spring onion to serve
Method:
Whisk the egg, 2 tablespoons soy sauce, lemon zest and vinegar in the bottom of a mixing bowl. Add the chicken, toss to coat and let marinade for at least 30 minutes.

While the chicken is marinating, add a splash of oil to a large fry pan over low heat. Add the garlic & ginger and sauté until very soft and fragrant. Add the lemon juice and honey and remaining soy sauce and bring to a simmer. Mix 1 tablespoon of corn flour into ¼ cup water and then slowly add to the lemon honey sauce, mixing continuously until thickened. Take off heat and set aside.

Add the remaining ½ cup of corn flour to the chicken and marinade and mix to create a batter.

Heat the oil in a large wok, saucepan or high-sided fry pan. Working in batches, fry the chicken pieces, turning occasionally, until deep golden brown and cooked through about 4 minutes.

When the chicken is all cooked, toss it through the sticky lemon honey sauce. 

Serve immediately with sesame seeds, spring onion and lemon slices. 
Rate this recipe
Share this recipe