Ingredients: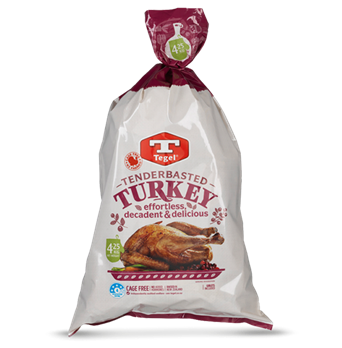 50g butter
3 ¼ cups water
1 teaspoon salt
1 cup instant polenta
3 tablespoons olive oil
1 large chopped onion
2 cloves garlic, finely chopped
2 stalks celery, sliced
1 red capsicum, diced
250g chorizo, chopped into 1cm chunks
1 tablespoon smoked paprika
1 teaspoon dried oregano
50g butter, melted
1 tablespoon fresh oregano leaves (optional)
1 teaspoon sea salt
Finely grated zest 1 lime
1 red chilli, seeds removed, finely chopped

Stuffing quantity is enough for up to a 6kg turkey. Any excess stuffing can be served alongside.
Method:
Grease a lasagne style rectangular baking dish with some of the butter.
In a heavy based saucepan bring 3 1/4 cups of salted water to the boil, pour in the polenta, reduce the heat to low and stir until it bubbles and becomes thick and smooth.  This will take around 10 minutes. Stir in 25g of the butter.
Pour the polenta into the greased dish, smooth to an even layer and then set aside until firm.
Cut the polenta into cubes approximately 1.5cm diameter.
Pour a film of oil in a roasting dish, toss the polenta cubes in the oil and then grill until golden and firm, turning as needed. This could take as long as 30 minutes.
Once the polenta is firm then turn the oven setting to Bake 160°C.
Heat 2 tablespoons of oil in a large frying pan and gently cook the onion, garlic, celery and capsicum for 10-15 minutes until the onion is just tender. Add the chorizo, paprika and oregano to the pan and cook a few minutes longer.
Combine the contents of the pan together with the polenta in a large bowl. Season to taste with salt.
Remove the neck and giblet pack from the cavity of the thawed turkey and pat the skin and cavity dry with paper towels.
Spoon the stuffing loosely into the cavity of the turkey and tie the legs together.  Place the turkey breast side up in a roasting dish, generously brush the skin with melted butter and season with salt. Cook according to packet instructions – size dependent – until juices run clear when a thigh is pierced with a skewer.
Once the turkey has cooked, gently heat any remaining stuffing in a large frying pan and scatter over the fresh oregano leaves.
Sprinkle the turkey with combined lime zest, chilli and salt, serve with stuffing and vegetables of choice.
Tips for Mexican Style Roast Turkey:
Rate this recipe
Share this recipe