Ingredients: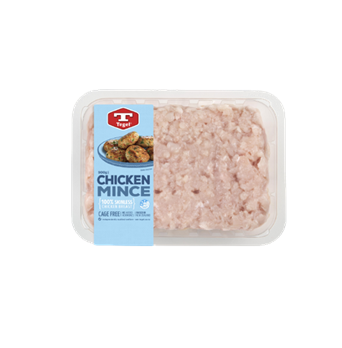 1/2 cup fresh wholegrain breadcrumbs
1 egg
1/4 cup coriander, chopped
1 large red chilli, chopped
2 cloves garlic, crushed
1 lemon, zest & juice
1 teaspoon paprika
1 teaspoon ground cumin
¼ cup extra virgin olive oil
1 cup thick Greek yoghurt
¼ cup pistachios, chopped (optional)
1 bunch mint leaves (optional)
Method:
In a large bowl, combine chicken mince, breadcrumbs, egg, coriander, chilli, garlic, lemon zest, paprika and cumin. Season generously with salt and pepper and mix well. Using wet hands, form the mixture into small patties.

In a large nonstick fry pan, heat a splash of olive oil over a medium heat. Add the patties and fry until cooked through and golden brown, turning frequently. Alternatively, grill under a preheated grill for 12 to 15 minutes.

In a small bowl, mix together lemon juice and yogurt. Season to taste with salt and pepper.

Spread the yoghurt on a serving platter and top with chicken patties. Drizzle over any remaining cooking juices from the pan and garnish with chopped pistachios and mint leaves.
Tips for Moroccan Chicken Patties:
Rate this recipe
Share this recipe