Ingredients: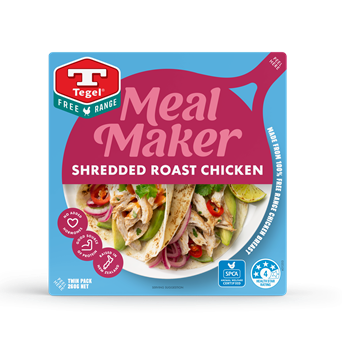 1 ½ cups black rice or wild rice
1 lemon, zest & juice
1 clove garlic, crushed
½ butternut pumpkin, peeled and chopped
1 red capsicum, cut into chunks
1 red onion, cut in wedges
1 teaspoon sumac
      For the dressing:
1/3 cup natural yoghurt
1 lemon, juiced
2 tablespoons chopped fresh herbs – we used mint & dill!
Extra fresh herbs to serve
Method:
Pre-heat oven to 200°C bake.
Rinse your rice and cook as per packet instructions. When cooked, season with salt and stir through the lemon zest, juice and garlic. Transfer to a large serving platter to cool.
Place the pumpkin, capsicum and onion on a large baking tray. Drizzle with olive oil and season with salt & pepper. Place in the oven to roast for 30 – 35 minutes until the veges are golden and tender. When the veges have 10 minutes left cooking, add the chicken to the tray and sprinkle with sumac and continue cooking.
To make the dressing, add all the ingredients to a bowl and mix to combine. If necessary, add a teaspoon of cold water until you reach your desired consistency.
Top the rice with the roast vegetables and chicken. Before serving, drizzle over the yoghurt dressing and top with extra fresh herbs.
Rate this recipe
Share this recipe